Rooftop Grease Containment – Is it Necessary?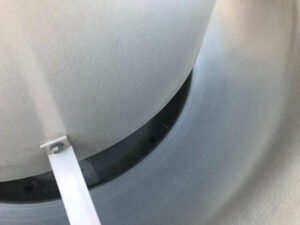 What are roof grease containment systems and why are they important? To sum it, a rooftop grease guard is required by law. This ensures that NFPA codes will be upheld. They are essential for commercial kitchen safety and functionality.
Your insurance company, commercial restaurant lease agreement, or roof warranty might require adequate rooftop grease containment systems. In order to maintain compliance with both the law and your insurers, it's important to have one.
Continue reading to discover more about the importance rooftop grease containment and how they can be used to make your commercial kitchen safer.
What are Rooftop Grease Containment Devices?
Rooftop grease containment units are, in essence, a unit equipped with a filter. Filters absorb grease and allow water to pass though the filter. Filters must be replaced when they become dirty or old. Rooftop grease containment systems need to be regularly inspected.
Most rooftop grease containment devices are installed on the roof of a commercial kitchen. This can cause them to become clogged with excess rainwater.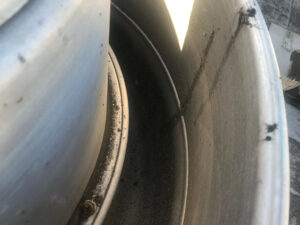 Rooftop Grease Containment Solutions Benefits
A rooftop grease containment system is essential to the success of a commercial kitchen.
Rooftop grease containment is used to avoid grease buildup. There are many kinds of grease containment devices that are made to help with the prevention of kitchen flames.
Some of the major benefits associated with rooftop grease containment systems are:
Check that your commercial cooking area complies with the legal requirements.
You are less likely to have a fire in your kitchen.

Avoid grease getting on your roof.

You can prevent roof damage.

Improved kitchen functionality.

Make sure your roof meets insurance requirements and roof warranty requirements
Rooftop Grease Contained Near Me
Detroit Hood Cleaning Pros provides reliable roof grease containment services and maintenance. Contact us today at 313-425-7633.
Detroit Hood Cleaning Pros is an expert in commercial kitchen maintenance. Our specialists are trained to make sure that your commercial kitchen is compliant with industry standards, safe, and functional. This will allow you to have a productive working environment.
We are aware that your commercial kitchen's safety as well as its functionality for your employees is directly affected by how you maintain it. You don't want grease to accumulate, which can cause a decline in productivity and functionality of your commercial kitchen. We recommend that you get the top-of-the-line rooftop grease containment equipment for your kitchen. It will ensure that every aspect of your kitchen is safe and properly maintained.
Detroit Hood Cleaning Pros will be happy to discuss our rooftop grease containment services. Out number is 313-425-7633.